Pop Shots - Getting What's Coming To Them
Monday, September 01, 2014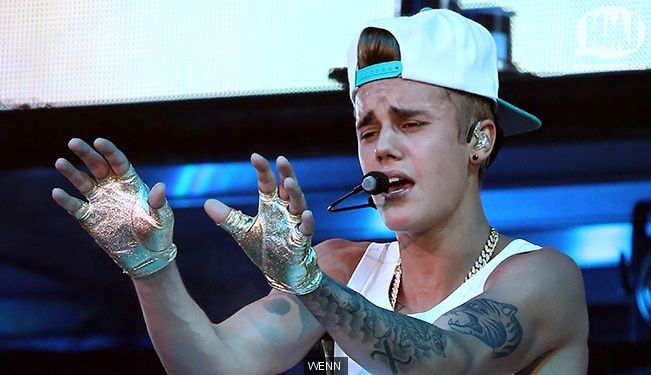 Welcome to your weekly dose of pop world musings. Covering all things pop culture, this week Pop Shots is hitting you with thoughts on everything from Bieber getting busted, to Simon Cowell getting back to The X Factor, to 106 & Park getting some time off, and since it's Pop Shots you know everything is seasoned with a little bit of attitude.

* Maple Leif Garrett (Justin Bieber) is in trouble again after a reported altercation at the grand opening of a Dave & Buster's in Hollywood last week. According to reports, Bieber "lunged" at a fan taking pictures of him and Selena Gomez, but one of the boy blunder's security guards stepped in before any contact was made. The fan wants to press charges. All I really care about is the fact that Bieber is now at the "attends the grand opening of a Dave & Buster's" phase of his career.

* Simon Cowell is attempting to save the UK version of his reality singing competition, The X Factor. In an attempt to boost ratings, Cowell will return to a judge's seat. He's also signed Mel B to be a judge, and is bringing back former Girls Aloud member Cheryl Cole (now Cheryl Fernandez-Versini). Part of me wonders if this is really a move to help save the show, or simply Simon Cowell slyly making sure that if the ship's gonna sink, he's gonna sink with two gorgeous women by his side.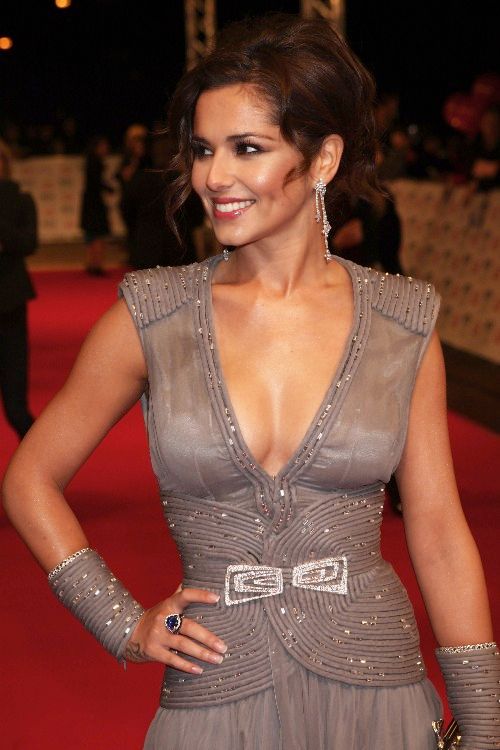 * BET has suspended a producer, and put 106 & Park on hiatus, after guest host, and occasional Chris Brown side chick, Kerrueche Tran made a joke about the hair of Beyonce and Jay Z's daughter, Blue Ivy. It seems like an odd time to put the show on hiatus, however, as this is the first time many of us realized it was still on the air.

* Taylor Swift shook her way to the top of the Billboard Hot 100 this past week with her new single "Shake It Off." The song debuted in the top spot thanks to heavy radio airplay, over 50 million plays on YouTube, and 544,000 downloads sold, the best for any song this year. I just wonder if The Fresh Prince has seen the video, and wants some royalties for being so completely ahead of his time with "Dumb Dancing."




* The story of Rivers Cuomo is coming to Fox. Well, sort of. The network has given a pilot commitment to sitcom named DeTour, which is based on the life of the Weezer frontman. Pitched by Psych creator Steve Franks, DeTour will revolve around a 30-something rock star who walks away from fame in order to discover the parts of life that he missed. If the show turns out to be a success it could be huge for guys who look like Rivers Cuomo, and I know I speak for all of us when I say our time has come!

* Jessie J has joined the list of names reportedly recording a song for the Finding Neverland concept album. Jennifer Hudson is also slated to be a part of the project, and Alicia Keys and Taylor Swift have both had their names mentioned as possible participants, as well. The project is based on the Broadway musical that's an adaptation of the 2004 film of the same name. I'm glad this is a Broadway deal, because if it was about that other Neverland the entire thing would be an odd tribute to molestation.



* In troubling industry news, for the weekend ending August 24th album sales dipped below four million for the first time in the 23 years Nielsen SoundScan has been measuring the statistic. Overall in 2014, physical album sales are down 14.6%, and digital album sales are down 11.8%. Labels are understandably concerned, but still not concerned enough to do something crazy, like hire A&R people who actually know what they're doing.

* Closing things out with what might be the coolest thing you see, and hear, all week, Pentatonix released a cover of Ariana Grande's "Problem," and it is spectacular.




And with that, my time is up for the week, but I'll be back next week with more shots on all things pop.



Labels: Pop Shots
posted by Adam Bernard @ 7:00 AM

Vid Pick: P.SO the Earth Tone King - Quasars
Friday, August 29, 2014

If you know P.SO the Earth Tone King you're well aware that in addition to his love of hip-hop, and being a beast of an emcee, he has a strong appreciation of cartoons, and comic book art. He's constantly combining these loves, including having a comic book artist doing live work at one of his album release shows.

The latest way P.SO has brought his loves together is with his video for "Quasars," as he, and featured emcees Sammus, and Moses Rockwell, go on a space journey drawn and animated by Anwar Morse. Morse also created Gateway to Greatness: The Comic, which is an accompaniment to P.SO's Gateway to Greatness / Constellations album, which happens to be where you can find "Quasars."

Check out the video. It's really creative, and very cool. Oh, and the rappin's pretty damned good, too!



Labels: Vid Picks
posted by Adam Bernard @ 7:00 AM

Sinkane Stays Soulful, Gets 'Mean'
Thursday, August 28, 2014

While everyone else gets excited about the next release from the latest artist du jour, Sinkane vocalist and songwriter Ahmed Gallab can be found digging through crates and exploring music's past. "It's kind of like the ultimate bard of it all."

Read the full story on Arena.com.



Labels: Music Interviews
posted by Adam Bernard @ 2:15 PM

Fixing Baseball's Age Issue
Wednesday, August 27, 2014

I've been a huge baseball fan since I was a child, so it shocked me to learn that I still, at age 35, bring down the average age of people tuning in to baseball games. This is troubling to me for a number of reasons. Not only do I love the game, but going to baseball games with my dad was a huge part of my childhood, and it saddens me to think that entire generations are missing out on that bond.

Critics have pointed to the length of the game as being the problem, but I don't believe that. Yes, the games are a bit longer than they were 50 years ago, but as a National League fan I'm used to most games ending somewhere in the neighborhood of three hours, which is the same length as most football games, and football is the most popular sport in the country.

There have been a myriad of terrible, and impossible, ideas on how to rectify the aging fan base situation. Everything from shortening games, to shortening the season, to installing the DH in both leagues (yeah, because that would really speed up the game). Personally, I'd phase out the DH if I was commissioner (every three years reduce the number of divisions it can be used in, until it's completely gone), but so far he hasn't asked my opinion.

If he ever does decide to call me, I have a few ideas that would be easy to implement, and might get the youth back into baseball.

Day/Night Doubleheaders Every Saturday – Yes, I know this would stretch bullpens, but by having two games every Saturday teams could get the kids to the early game, clear everyone out, and have separate tickets for the night game (so the organizations wouldn't lose any money). With this in place the league could schedule an extra ten days off during the season to get the players the extra rest they'd need, and STILL start the playoffs nearly two weeks earlier than they do now. In addition to those bonuses, this could make Saturday "Baseball Day," finally giving the sport its own version of the day-encompassing celebration that is football on Sundays.

Afternoon LCS and World Series Games – The amount of importance placed on prime time ratings has been a huge determent to reaching younger fans, and having the NLCS, ALCS, and World Series in prime time isn't drawing in anyone new. To rectify this, baseball should have all weekend LCS and World Series games played in the afternoon. There's nothing wrong with 1pm and 4pm est start times. It works pretty well for football. There could even be a pre-game show, much like football has each week, and the games could be seen at a reasonable hour on both coasts. Would the ratings be as high? I'd actually wager that they would be, but even if they slipped a bit in the first few years, this is a long term plan to develop a younger fan base, and how can a sport expect to develop young fans if its biggest games are on too late for them to see?

Tiered Pricing Based On Age – Teams now have tiered pricing based on the opponent they're playing. The better the opponent, the higher the ticket price. I think this should be illegal, but it's not going to change. What CAN be done, however, is creating tiered pricing based on age. Basically, the younger the kid, the cheaper they can get in. Teams shouldn't think of this as losing money on a ticket, they should think of it as gaining money on concessions, and gaining money in the future, because as the child grows to love baseball, because he, or she, can actually be there, they're developing a fan, and a customer, for a life.

Player Appearances At Kid Friendly Places – Every year MLB licensed video games are released. It seems like a no brainer that if you want to reach the youth market you should send players from every team to the stores the day these games are released. This would also work perfectly with sporting goods stores. In-store signings used to be one of the big marketing techniques used by record labels. The prevailing thought being, get the artists in the record store, and fans will buy the record of that artist, and possibly other things while they're there. Well, get the players in front of kids, and suddenly you have a connection that wasn't there before. The players could bring cards to autograph, and each autograph could come with coupon for a ticket to a game, or concessions at a game. This would create a connection, and give every kid there a way to further that connection.

These are just a few ideas I have, and I know the commissioner doesn't have me on speed dial, but that said, I love the game of baseball, and hope that I won't have to wait until I'm in my 50s to raise the average viewer age.


posted by Adam Bernard @ 7:00 AM

Pop Shots - I Like The Way You Move
Monday, August 25, 2014

Welcome to your weekly dose of pop world musings. Covering all things pop culture, this week Pop Shots is hitting you with thoughts on everything from Taylor Swift's shake, to Mariah Carey and Nick Cannon's split, to Nicki Minaj's twerk, and since it's Pop Shots you know everything is seasoned with a little bit of attitude.

* The annual MTV VMAs took place last night. It featured the most music MTV's played since last year's VMAs.

* Taylor Swift announced the details of her next album, letting everyone know it will be titled 1989, and hit stores on October 27th. She also released the album's lead single "Shake It Off," a collaboration with Max Martin and Shellback. The video for "Shake It Off" sparked debate among the moron sect, who, not understanding the concept of parody, wanted to claim racism was present in the clip. So if anyone was wondering about the intelligence of the American public, we live in a country where people can't wrap their minds around the nuances of a Taylor Swift video.

* According to People Magazine, Mariah Carey and Nick Cannon are on the road to a divorce, as the couple have reportedly been living apart for months. The person happiest about this news is Nick Cannon's tattoo removal guy.



* Jessica Simpson released a new perfume this past week. This puts fragrances, and babies, ahead of albums on the "Things Jessica Simpson Has Recently Released" list.

* Speaking of babies, Christina Aguilera had another one on August 16th, pushing out a baby girl, and immediately giving her the destined-for-porn name Summer Rain. In a sad related story, this means we only have a few more months to enjoy the glory of Christina's pregnancy boobs. We really need a montage of images of them with Boyz II Men's "It's So Hard To Say Goodbye To Yesterday" playing in the background.



* The NFL announced Katy Perry, Rihanna, and Coldplay are the three candidates they're considering for the 2015 Super Bowl halftime show. In a sleazy, low life indie hip-hop promoter, twist, the league is also now asking performers to pay to play. I assume the next step will be Roger Goodell demanding artists sell a certain amount a tickets to the game.

* Nicki Minaj released the video for her latest single "Anaconda," and it's basically a whole lotta butts. The song uses the beat, and two vocal samples, from Sir Mix-A-Lot's "Baby Got Back," and Minaj may be more known for her epic posterior than anything else, so the focus on the rump makes sense. There's a painfully awkward scene near the end, however, where she's giving Drake a lap dance that seems to, for the most part, bore him. Heck, at times I'm pretty sure he was asleep. Check out this image and you decide.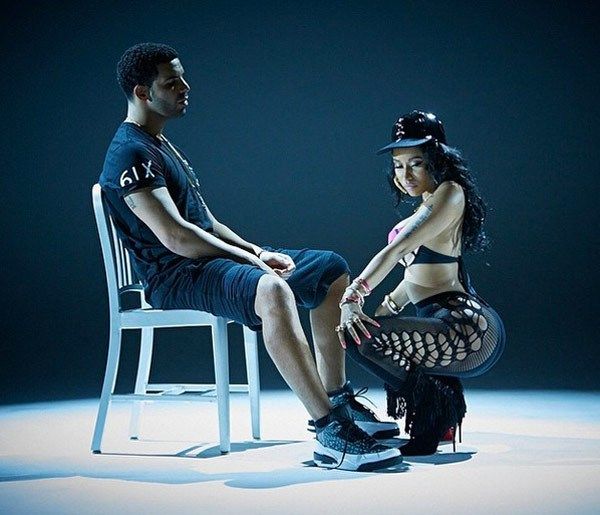 * GWAR frontman Dave Brockie, aka Oderus Urungus, passed away earlier this year, and while there was a traditional memorial service for him, GWAR gave him a special memorial, as well, and it was epic. The band created a Viking funeral for Brockie/Urungus at the annual GWAR-B-Q, laying the Urungus costume on a ship and setting it on fire. It was further proof that GWAR is awesome.

* Shakira's 2010 hit "Loca" has Sony Music in some hot water as a federal judge has ruled that the label is liable for copyright infringement. This after the song was traced back to Dominican songwriter Ramon "Arias" Vasquez. Vasquez testified that he met another singer, Eduardo Edwin Bello Pou, aka El Cata, eight years ago, and played him the song, which went by the name "Loca con su Tiguera." El Cata denied this, claiming "Loca con su Tiguera" was his own song, and that he wrote it. The judge decided that while Shakira's hips may not lie, her collaborators do. Of course, like most Shakira stories, I'm writing about this mostly so I can post one of her videos.




And with that, my time is up for the week, but I'll be back next week with more shots on all things pop.



Labels: Pop Shots
posted by Adam Bernard @ 7:00 AM

Follow
Email List
Fresh Interviews

Mike Doughty

Clean Bandit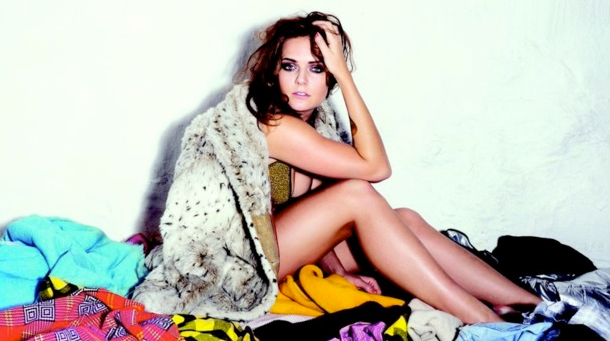 Tove Lo
Latest Podcast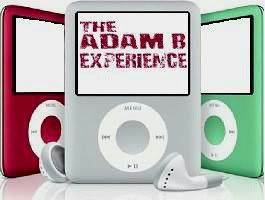 The Adam B Experience Episode #77
Stand-Up Comedy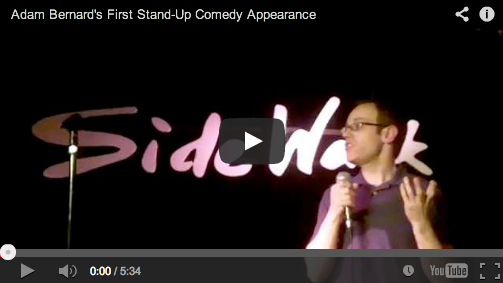 My set from Soce's
First-Timer's Show (April '14)
B-Lister Nation
B-Listers are a select group of artists that were featured in my Artist Of The Week series that ran every Monday from April of '06 to April of '11. All of these artists have two things in common; extreme talent, and a flight path far too under the radar for my liking. They took on the title of B-Listers as they embraced being featured by me, Adam B. Check out the AOTW Archives for all the interviews.
Friends of Adam's World
60 Second Review
Adam John | Kid Kryptic
Always Home and Uncool
AngryMarks
Backpack Cat
Claudia Alick
Definitely Amazing
Gangstarr Girl
Fly Like Dove
FreeHipHopNow
Halo Doesn't Suck
I Are Conscious
iHeartDilla
Jesse Abraham
Joey K's Place
Jus Rhyme
Ken Morico
Life of a Rockstar
MC Larny Rocks
Nappy Diatribe
Nobody Beats The Liz
Paul Gargano
Pay Us No Mind
Popular Opinions
Ramblings of the BK GrrlGenius
RapDirt
RapReviews
Sleep Dirt
Speech Is My Hammer
Stamford Talk
The 54 Reality Show
The BillaBlog
The Race to Nowhere
xo Publicity
Member Of