Pop Shots - Highly Unnecessary
Monday, September 15, 2014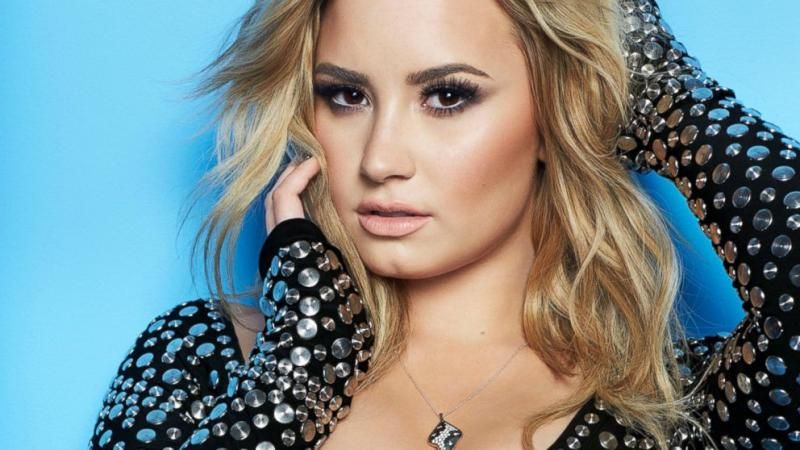 Welcome to your weekly dose of pop world musings. Covering all things pop culture, this week Pop Shots is hitting you with thoughts on everything from Vevo starting an annual festival, to owning U2's new album whether you want to or not, to Justin Bieber's public nudity, and since it's Pop Shots you know everything is seasoned with a little bit of attitude.

* Because apparently we can never have enough gigantic concert festivals with the exact same lineup of artists, Vevo will be having their inaugural Certified SuperFanFest on October 8th in Santa Monica, CA. The show will be headlined by Iggy Azalea and Demi Lovato, which is fantastic news if you were hit on the head with a large rock over the summer, and have forgotten all the times you've already seen them this year.

* U2 made headlines this past week when they teamed up with Apple to force their new album, Songs of Innocence, on iTunes users. It was billed as a free album, but when it started randomly showing up in people's iTunes libraries without actually having been downloaded it became more of a controversy than a success. Listen, I'm all for free stuff, but if Apple is going to hook me up with something free from Ireland, could they make it a Guinness?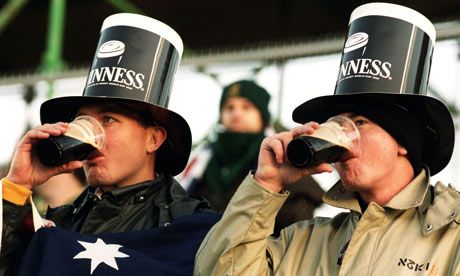 * In far more effective free music news, when One Direction announced the November 17th release date for their next album, FOUR, they made one of the album's songs, "Fireproof," available as a free download for 24 hours via their website. According to their label, the song was downloaded 1.1 million times during the 24 hour window. It's an impressive number, but I think the fireproofing of the band is much bigger news. That's what the song is about, right?

* It's a known fact that if you're taking ecstasy you need to stay hydrated, which makes Tiesto's latest collaboration a remarkably brilliant one, as he's going to be doing a score for Las Vegas' Bellagio Fountains. Debuting September 17th, choreographed water sequences will be set to lights and a medley of three songs off of the EDM luminary's latest album. I'm predicting this will open up a world of possibilities for EDM artists in the bidet industry. You read it here first!

* Maple Leif Garrett (aka Justin Bieber) can't handle your boos. When he hit the stage at New York Fashion Week's Fashion Rocks event to introduce singer Rita Ora the crowd's displeasure with the Canadian boy wonder was audible, but, because he's Justin Bieber his response was not to let it roll off his shoulders, instead he stripped down to his underwear and posed on the stage. He was not the first, nor would be the last, emaciated thing seen at New York Fashion Week.



* In 2009 Rihanna was involved in one of the most famous domestic violence cases in recent memory. Viciously assaulted by then boyfriend Chris Brown, it still remains a topic of conversation half a decade later. Knowing that, it seemed asinine that CBS Sports would want to use her vocals as part of the intro their Thursday night NFL telecast, which featured the Baltimore Ravens, the team that up until a week ago tried to protect domestic abuser Ray Rice. Finally wising up to the reality of the situation, CBS Sports changed their intro at the last minute. I didn't see the game, but I'm assuming their second choice was Tina Turner.

* OK Go was not a fan of what they saw when Apple rolled out their new products last week, as the promotional clip the tech giant put together bore a close resemblance to the band's video for "The Writing's on the Wall." Adding to their frustration was the fact that the band had met with Apple to pitch them the concept as a collaborative project. Apple declined the pitch, but hired the same production company behind the music video. OK Go are not alone in their displeasure with the tech company, as Android and Nike would also probably like to have a word or two with Apple after last week, as well.

* Last, but not least, I was in attendance for British singer Charlotte OC's first ever NYC performance this past Thursday, and was really impressed. She's reminiscent of Lana Del Rey, but with authenticity, and talent. I think she has a shot at doing something big. Check her out.




And with that, my time is up for the week, but I'll be back next week with more shots on all things pop.



Labels: Pop Shots
posted by Adam Bernard @ 7:00 AM

Vid Pick: Sims - Sims Jong Il
Friday, September 12, 2014

Within the Doomtree crew, P.O.S. and Dessa receive a lot of shine, and rightfully so, they're two of the most dynamic artists in hip-hop today. One member of the crew who deserves to have his name mentioned a bit more, however, is Sims.

A ridiculously skilled emcee, who also posses a big personality on the mic, with his latest single, "Sims Jong Il," Sims once again proves why he should be a name everyone who appreciates hip-hop has on their list of favorite emcees.

With a combination of great rhymes, pop culture references that range from Toronto mayor Rob Ford, to the legendary David Hasselhoff, and, in the case of the video, board game tossing, "Sims Jong Il" shows how lyrically skillful hip-hop can be both dope AND fun.

It's tough to imagine anyone with even a passing interest in hip-hop not enjoying this one. Click play, and see/hear what I mean.



Labels: Vid Picks
posted by Adam Bernard @ 7:00 AM

Chumped Searches For A Fountain Of Youth
Thursday, September 11, 2014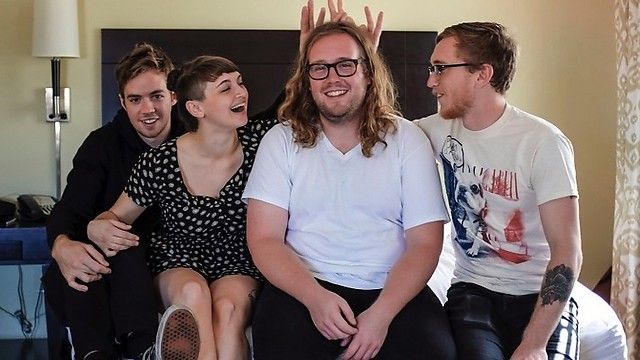 Being a teenager can have Charles Dickens-esque qualities, as many consider those years the best of times, and the worst of times. They're an epic amalgamation of joy and stress, and for Brooklyn bummer punk band Chumped they're times worth holding on to.

Read the full story at Arena.com.



Labels: Music Interviews
posted by Adam Bernard @ 1:42 PM

Pentatonix Have Made Harmony A Hot Commodity
Wednesday, September 10, 2014

Two types of artists that don't usually see mainstream success in today's pop music scene are a cappella groups, and singing contest winners. Vocal quintet Pentatonix have bucked that trend, winning The Sing Off in 2011, & winning a plethora of fans since.

Read the full interview at Arena.com.



Labels: Music Interviews
posted by Adam Bernard @ 2:13 PM

Pop Shots - Going Places
Monday, September 08, 2014

Welcome to your weekly dose of pop world musings. Covering all things pop culture, this week Pop Shots is hitting you with thoughts on everything from Maroon 5's upcoming world tour, to Cee Lo having to disappear for a while, to Deadmau5 and Disney heading to court, and since it's Pop Shots you know everything is seasoned with a little bit of attitude.

* Maroon 5's latest album, V, was released this past week, and with it came the announcement of a world tour. Aptly titled The Maroon 5 World Tour (I'm sure a lot of marketing experts worked on that one for months), Adam Levine and the boys will be hitting the road in February, with the tour starting in Dallas, and won't be wrapping things up until June 17th in Portugal. Magic!, who will be borderline anonymous by Thanksgiving, will be on the tour as "special guests," but we'll know a lot more about that when they launch a Kickstarter to pay for their gas and lodging.

* Ariana Grande scored her second number one album in less than a year, as her latest, My Everything, debuted in the top spot of the Billboard 200 with 169,000 copies sold. Meanwhile, on the singles chart, Taylor Swift still reigns supreme having moved another 355,000 downloads of "Shake It Off," bringing the song's two week total to a robust 899,000. If Ariana and Taylor were to ever do something together it would probably cause the heads of pop music fans to randomly explode in some sort of symphony of skull splatter.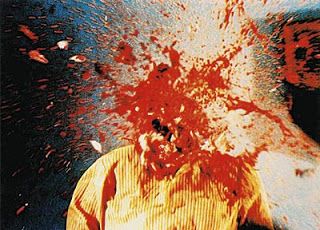 * Cee Lo basically ended his career last week thanks to a tweet heard round the world. In August the singer/emcee pleaded no contest to a felony charge of slipping drugs into a woman's drink, and although the sexual assault charge was dropped, the drug charge resulted in a sentence of three years probation and 45 days of community service. Rather than issue an apology, Cee Lo took to Twitter to say, "women who have been really raped REMEMBER!!!" While this probably signals the end of his time on The Voice, and his reality show has already been canceled, would it surprise anyone if he landed a job writing for Maxim?

* Maple Leif Garrett (aka Justin Bieber) was back in the news again for all the wrong reasons, this time getting arrested in Ontario on assault and dangerous driving charges after his he ran his ATV into a mini-van and allegedly fought with the van's owner. Already on probation, it will be up to a California judge to decide if this arrest warrants a probation revocation hearing for the 20 year old singer. In a related story, Selena Gomez is still going out with Bieber, so I really don't know who's parents did a worse job.

* The leaves on the trees haven't changed color yet, but Idina Menzel, of "Let It Go" fame, is looking to spread some holiday cheer, as she's announced that next month she'll be releasing a Christmas album titled Holiday Wishes. John Travolta will spend seven hours attempting to find it on Amazon.



* According to The Hollywood Reporter, MTV is teaming up with Ja Rule for a docu-series on the rapper. Described as "a comedic half-hour take," the show will feature Ja Rule, his wife, two sons, and mother-in-law, living together, as well as his oldest daughter beginning her sophomore year of college. The show will be titled Follow The Rules, although I personally would have gone with Little Rapper, Big World.

* Vincent van Gogh famously cut off one of his ears, and now Disney is looking to do something similar to EDM artist Deadmau5. The home to Mickey and friends isn't usually prone to such Reservoir Dogs-like violence, but they're none too happy with the man in the mouse head, taking umbrage with his logo, saying his "Mouse Ears Mark is nearly identical in appearance, connotation, and overall commercial impression to Disney's Mouse Ears Marks. ... Accordingly, (Trademark) Applicant's Mouse Ears Mark so resembles Disney's prior used and registered Disney's Mouse Ears Marks as to be likely, when used in connection with Applicant's Products and Services, to cause confusion, or to cause mistake, or to deceive under Section 2(d) of the Lanham Act." I'm not really sure who's mistakenly associating Disney's iconic mouse with Deadmau5, that is, unless Mickey was found wandering around on ecstasy, dressed in day-glo clothing, and giving exceptionally long hugs to strangers.

* Finally, Lights released a video for her new single, "Up We Go," and all I have to say is I'd really like to get stuck in an elevator with her.




And with that, my time is up for the week, but I'll be back next week with more shots on all things pop.



Labels: Pop Shots
posted by Adam Bernard @ 7:00 AM

Follow
Email List
Fresh Interviews

Mike Doughty

Clean Bandit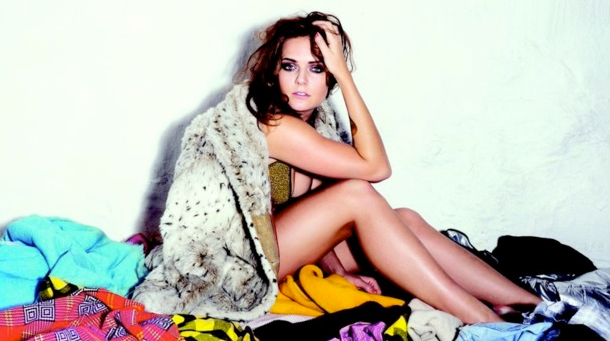 Tove Lo
Latest Podcast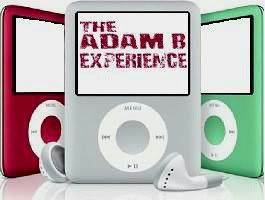 The Adam B Experience Episode #77
Stand-Up Comedy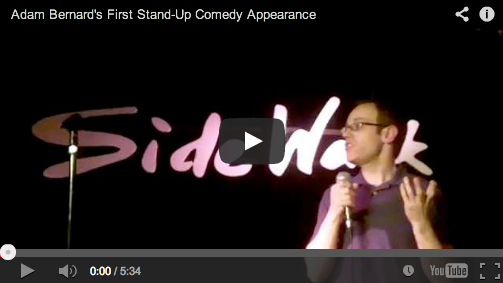 My set from Soce's
First-Timer's Show (April '14)
B-Lister Nation
B-Listers are a select group of artists that were featured in my Artist Of The Week series that ran every Monday from April of '06 to April of '11. All of these artists have two things in common; extreme talent, and a flight path far too under the radar for my liking. They took on the title of B-Listers as they embraced being featured by me, Adam B. Check out the AOTW Archives for all the interviews.
Friends of Adam's World
60 Second Review
Adam John | Kid Kryptic
Always Home and Uncool
AngryMarks
Backpack Cat
Claudia Alick
Definitely Amazing
Gangstarr Girl
Fly Like Dove
FreeHipHopNow
Halo Doesn't Suck
I Are Conscious
iHeartDilla
Jesse Abraham
Joey K's Place
Jus Rhyme
Ken Morico
Life of a Rockstar
MC Larny Rocks
Nappy Diatribe
Nobody Beats The Liz
Paul Gargano
Pay Us No Mind
Popular Opinions
Ramblings of the BK GrrlGenius
RapDirt
RapReviews
Sleep Dirt
Speech Is My Hammer
Stamford Talk
The 54 Reality Show
The BillaBlog
The Race to Nowhere
xo Publicity
Member Of