Vid Pick: Rainy Milo - Bankrobber
Friday, October 24, 2014

In the spring of 2013 a friend of mine told me about an artist her former boss had just signed named Rainy Milo. Knowing how legit her recommendations have always been, I hit up Rainy's Soundcloud page and downloaded all of the available songs (which are no longer available for free. Sorry folks!). She sounded great, and I wanted to hear more.

It took a little while for that to happen, but his past Tuesday the London-based soul singer was at DROM for her first ever performance in NYC. With vocals that have a hint of Duffy / Gin Wigmore, and a personal sense to style, and confidence, reminiscent of Aaliyah, the soon to be 19 year old singer wowed the entire crowd, including yours truly, who was standing front and center.

If you want to be wowed, too, check out Rainy Milo's latest, which is a cover of The Clash's "Bankrobber." Rainy puts her own twist on the song, and it's further evidence that she's on her way to being one of the next great British musical imports.



Labels: Vid Picks
posted by Adam Bernard @ 7:00 AM

Spinn Are Putting A City Twist On Country
Thursday, October 23, 2014

Being a country trio in the New York City area, Spinn realized very quickly that they were going to be fighting an uphill battle. "We would literally say, 'we're in a band,'" Stephanie Spinner remembers, "and they'd be like, 'not country music, right?'"

Read the full story at Arena.com.



Labels: Music Interviews
posted by Adam Bernard @ 1:59 PM

NYC Scene Report - Wet, Barkhouse, & more
Tuesday, October 21, 2014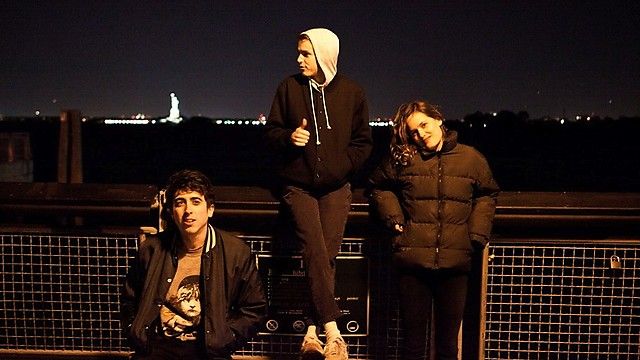 This week's edition of Neighborhood Watch: NYC features a beautiful new video from downtempo pop trio Wet, some rock n roll from Barkhouse, a psych-folk excursion led by Wild Leaves, and a deep shoegaze release from Slow Motion Picture.

Read the full column at Arena.com.



Labels: NYC Scene Report
posted by Adam Bernard @ 1:26 PM

Pop Shots - They're Everywhere!
Monday, October 20, 2014

Welcome to your weekly dose of pop world musings. Covering all things pop culture, this week Pop Shots is hitting you with thoughts on everything from Kesha and Dr. Luke getting ugly in court, to Britney Spears saving a Vegas hot spot, to a Bieber bash getting shut down, and since it's Pop Shots you know everything is seasoned with a little bit of attitude.

* Kesha and Dr. Luke won't be making beautiful music together anytime soon, as instead of hitting the studio, they're hitting the courtroom with really messy dueling lawsuits. Kesha's allegations against Dr. Luke include rape, verbal and physical abuse, indentured servitude, and mental torment, while Dr. Luke claims Kesha, her mother, and manager, are attempting to extort him in order to extricate her from contracts with Luke's Kemosabe Records, and Prescription Songs. Something tells me none of this is going to help me with my bucket list goal of doing a shot with Kesha.

* Taylor Swift released "Out Of The Woods" last week and, predictably, it melted the internet. While I have a pretty big aversion to camping, I'm fairly sure that isn't what the song is about. That said, I anticipate it being the topic of any future Weird Al parody of the song. It's high time we had a follow up to "Nature Trail To Hell."




* Britney Spears' Las Vegas act is one Planet Hollywood hopes she does NOT take on the road anytime soon, as the pop star has reportedly boosted the hotel's annual earnings by "about $20 million," according to the Las Vegas Sun. Meanwhile, the locals at the North Dakota Karaoke Barn are said to be really warming up to Kevin Federline.

* Ariana Grande has landed a voice-acting role in Underdogs, an animated family film with a cast that already includes Katie Holmes, John Leguizamo, Matthew Morrison of Glee, and X-Men's Nicholas Hoult. Speaking of voice-acting roles, isn't it time for a re-boot of Cool World?



* One Direction announced the track listing for their upcoming album, Four, which is due out Nov. 17th, along with the news that when fans pre-order the album on iTunes they'll be able to get five songs immediately, before the album's official release. I'm not sure how the band landed on the number five for this, as releasing four songs would have, ya know, coincided with the title of the album!

* Christina Aguilera will return to The Voice in early 2015, for season eight, but it isn't just to mentor new talent, as she will also have an album ready that she'll be needing to promote. Hopefully her attitude will be a bit better this time around, as being a cruel, heartless witch to anyone who decides to work with Adam Levine, or Blake Shelton, isn't exactly the best way to say, "Buy my new album."



* Maple Leif Garrett (aka Justin Bieber) threw a party last Tuesday night in his Beverly Hills condo that was visited twice by the cops. The party stopped for good at around 12:45am after the boys in blue's second visit, and a warning that neighbors could make a citizen's arrest if the noise didn't cease. Seeing how well this worked, I'm wondering if a similar tactic can be used the next time Bieber is in the recording studio.

* Erykah Badu was doing some busking in Times Square the other day, performing an ad-libbed song about needing money. After a few minutes of performing, she wasn't recognized by anyone, and earned all of $3.60. To put that in perspective, the Naked Cowboy has a net worth of $4 million. Not kidding.  

* Finally, your new face, and hair, of marijuana reform... Afroman!




And with that, my time is up for the week, but I'll be back next week with more shots on all things pop.



Labels: Pop Shots
posted by Adam Bernard @ 7:00 AM

Vid Pick: P.SO The Earth Tone King w/ 8thW1 - She Don't
Friday, October 17, 2014

It seems like every time P.SO releases a new video he ups the ante when it comes to creativity. His latest, "She Don't," is another animated clip, as he continues to combine his loves of hip-hop and comic book art, and the song, which was produced by K.O. Beatz, features 8thW1 in a reuniting of AOK Collective members (I know all the underground hip-hop heads in NYC remember that supergroup. If you don't, look 'em up, they were an amazing team of artists).

On "She Don't," which is off of Gateway to Greatness / Constellations, P.SO looks to convince a woman he's interested in that good hip-hop exists, and that he makes it. As he raps "radio slavery, I free these captives" over the smooth, jazzy, beat, you realize that he's right on both his assertions.

Don't miss out on "She Don't." Also, beware of rapping owls. You'll understand when you watch the video.



Labels: Vid Picks
posted by Adam Bernard @ 7:00 AM

Follow
Email List
Fresh Interviews

Veruca Salt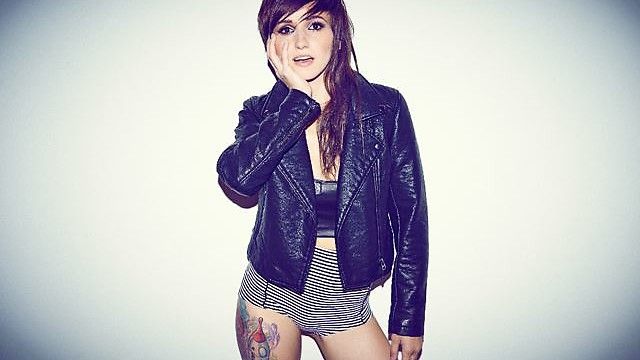 Lights

Pentatonix
Latest Podcast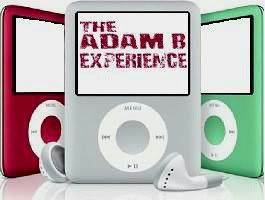 The Adam B Experience Episode #78
Stand-Up Comedy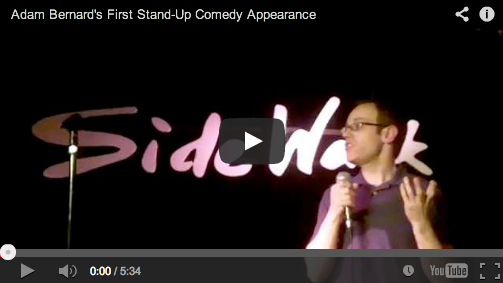 My set from Soce's
First-Timer's Show (April '14)
B-Lister Nation
B-Listers are a select group of artists that were featured in my Artist Of The Week series that ran every Monday from April of '06 to April of '11. All of these artists have two things in common; extreme talent, and a flight path far too under the radar for my liking. They took on the title of B-Listers as they embraced being featured by me, Adam B. Check out the AOTW Archives for all the interviews.
Friends of Adam's World
60 Second Review
Adam John | Kid Kryptic
Always Home and Uncool
AngryMarks
Backpack Cat
Claudia Alick
Definitely Amazing
Gangstarr Girl
Fly Like Dove
FreeHipHopNow
Halo Doesn't Suck
I Are Conscious
iHeartDilla
Jesse Abraham
Joey K's Place
Jus Rhyme
Ken Morico
Life of a Rockstar
MC Larny Rocks
Nappy Diatribe
Nobody Beats The Liz
Paul Gargano
Pay Us No Mind
Popular Opinions
Ramblings of the BK GrrlGenius
RapDirt
RapReviews
Sleep Dirt
Speech Is My Hammer
Stamford Talk
The 54 Reality Show
The BillaBlog
The Race to Nowhere
xo Publicity
Member Of