NYC Scene Report - Rachel Lynn, Brooke Moriber, & more
Wednesday, May 27, 2015

This week's edition of the NYC Scene Report features Rachel Lynn adding a little rock to her soul, the big vocals of Brooke Moriber, some indie rock from Born Cages, and the experimental electro-pop of HoneyChrome.

* Longtime readers know I'm all about encouraging people to get out there, and see live music. On any given night you can check out someone you love, or discover someone new. Last week I managed to do both in the same night at Pianos.

The late act on that particular evening was someone I'd written about in the past, soulful singer-songwriter Rachel Lynn. The last time I'd heard Lynn her sound was what I like to describe as "red wine music." It was adult contemporary pop. The kind you'd put on for an adult-contemporary night with an adult-contemporary significant other. With the release of her latest EP, To Street & Transfer, Lynn has cranked things up a notch, adding some attitude to the proceedings by putting together a full band. This has led to rock becoming a part of her soul.

Check out Lynn's new single, "The Claim," which she just released a video for today. It shows her writing is just as strong as ever, and she's unafraid to flip the script with her music.




* Earlier in the evening I saw Brooke Moriber perform. Moriber is a Broadway veteran who is embarking on a career as a solo artist, and her current sound has both rock and pop influences. Oh, and it goes without saying that with her background in musicals she has some really huge vocals.

Sometimes when an artist has a voice that begs to belt out every lyric they can overpower a band. The good news is Moriber's band is seriously kick ass, and on this particular night they matched her in intensity, which is no easy task.

Although I don't have footage from her Pianos performance, check out this clip of Moriber singing "In Every Song" from a previous show. The song is off of her upcoming EP, and was one of my favorites from her set.




* I've written about indie rock trio Born Cages a number of times, and as long as they continue to make great music, like their latest single, "Bigger Than Me," you can expect me to keep writing about them.

OK, so I'm a little annoyed that the title of their new song is grammatically incorrect, but the music more than makes up for this. "Bigger Than Me" is off of Born Cages' upcoming debut album, I'm Glad I'm Not Me (anyone else sensing a theme here?), which will be available on June 2nd.

Shortly after the release of I'm Glad I'm Not Me, Born Cages will be hitting the road to spend their summer on the Vans Warped Tour. So learn the words to "Bigger Than Me" now, so you can sing along when you see them live.




* HoneyChrome, with his unique brand of electro-pop that expertly toes the line between experimental and danceable, has become a regular of this column. The Brooklynite's latest is a song about finding love in "All The Right Places."

As HoneyChrome croons, "There's a million beautiful faces waiting to shine through," his positive outlook is what really shines through, and it's something that's ever-present in his work. Simply put, he wants everyone to find happiness, and he hopes his music can help some folks in that department.

His attitude is contagious, so if you're looking to be taken on an audio journey that will leave you feeling great, click play on "All The Right Places."




For more of the best of NYC's indie music scene, come back next Wednesday, and check out the archives for previous columns.



Labels: NYC Scene Report
posted by Adam Bernard @ 7:00 AM

Pop Shots - Who Are You?
Monday, May 25, 2015

Welcome to your weekly dose of pop world musings. Covering all things pop culture, this week Pop Shots is hitting you with thoughts on everything from Christina Aguilera's impressions, to Kelly Clarkson's bout with her past, to Lorde showing she's still a typical teenager, and since it's Pop Shots you know everything is seasoned with a little bit of attitude.

* Christina Aguilera released a video this past week where she impersonated Miley Cyrus, Britney Spears, Sia, Shakira, Lady Gaga, and Cher. While that's all well and good, some of us are simply waiting for Aguilera to imitate the singer she once was.

* During an interview with James Corden on The Late Late Show, Maple Leif Garrett, aka Justin Bieber, revealed he's comped so much free underwear thanks to his Calvin Klein campaign that he never wears the same pair twice. This is actually a really smart move for Bieber, as he'll now have something to sell on eBay when his career hits the skids.

* While picking up a trophy at the Billboard Music Awards, One Direction shouted out former member Zayn Malik. This was interesting, as Malik and 1D haven't been on the best of terms recently, exchanging some not so nice words via social media earlier this month. Here's hoping the award show shout out doesn't signal an end to their beef, as there's really only one way I want to see this settled, and that's in claymation.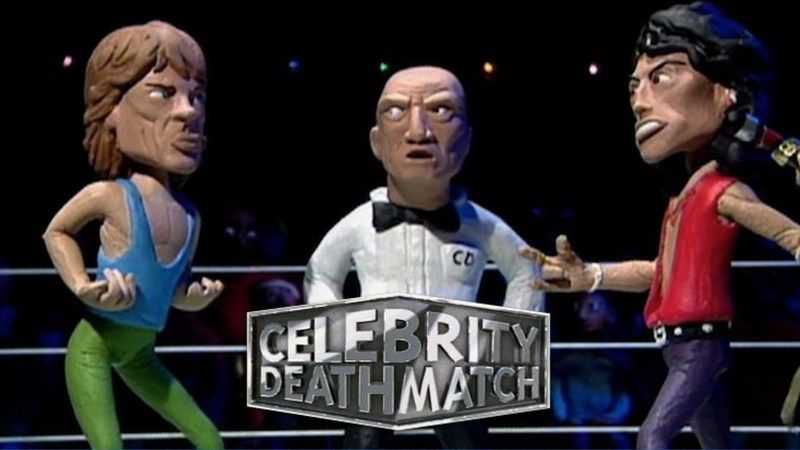 * Taylor Swift's video for "Bad Blood" broke Vevo's 24-hour viewing record with 20.1 million views in its first day. Bad blood? Sounds more like really good blood! Am I right?

* Kelly Clarkson cannot escape her past, as she revealed in an interview that the nanny she uses for her daughter loves the post-Idol mistake of a movie From Justin To Kelly. Clarkson joked that showing the film to her daughter would be a fireable offense. Incidentally, while showing From Justin to Kelly is punishable by firing, hiding the Twinkies is punishable by firing squad.

* Alan Thicke, and his wife, told Us Weekly that when they have sex they sometimes do it to his son, Robin's, music. In a related story, your dad's choice in beachwear doesn't seem nearly as embarrassing now, does it?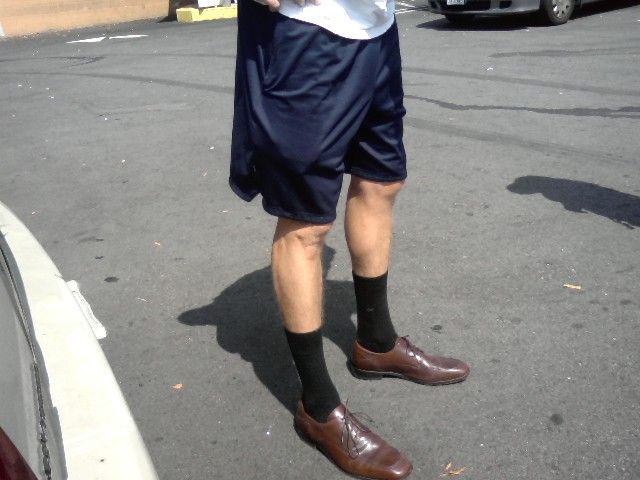 * Just days after splitting from her longtime manager, Lorde took to Twitter to post some harsh words, tweeting, "hey, men - do me and yourselves a favour, and don't underestimate my skill." She followed that tweet with, "yes, i'm a young lass, but i'm also making the best decisions for me each day. #stayeducated." A teenager becoming petulant, and thinking she knows everything? This is a revelation that surprises exactly zero parents of teenagers.

* Former Pink Floyd frontman Roger Waters will be headlining this year's Newport Folk Festival, which will take place July 24th through 26th. In a related story, Joan Baez is looking forward to getting a call from Ozzfest.

* This past week I listened to Zella Day's upcoming album, KICKER, and was really impressed. She's like a more talented version of Lana Del Rey, with a far less nihilistic outlook on life. Check out "Sweet Ophelia" and hear what I mean.




And with that, my time is up for the week, but I'll be back next week with more shots on all things pop.



Labels: Pop Shots
posted by Adam Bernard @ 7:00 AM

Five Tips for Staying Fit and Healthy While on Tour
Friday, May 22, 2015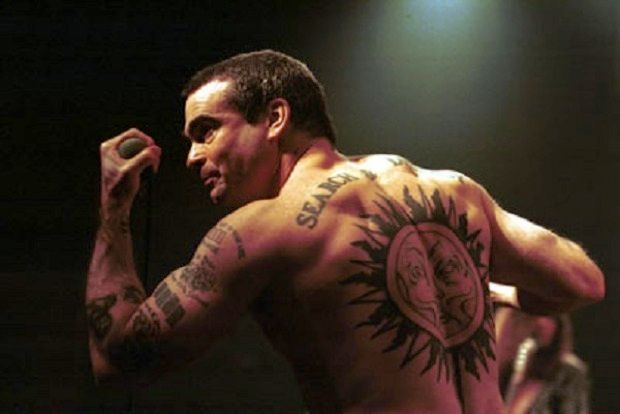 Touring is an important aspect of any musician's career, but as you're traveling from state to state, crashing on couches, or quite possibly living out of your van, how can you possibly stay fit and healthy? Waking up in a backseat after having had a few too many drinks the night before isn't exactly a recipe for feeling great or doing your best onstage.

With that in mind, I gathered some experts on health and fitness to get their best advice on how musicians can hit the road while still keeping their bodies intact.

Read the full column at SonicBids.com.



Labels: Music Commentary
posted by Adam Bernard @ 11:00 AM

Vid Pick: Molly Moore - Natural Disaster

I first met Molly Moore four years ago, when she was a young, up and coming, singer-songwriter in NYC. With the release of "Natural Disaster," the now LA resident has clearly matured into a full fledged pop songwriting force.

The move out west was an atypical one for a singer-songwriter, as the perceived norm is to come to NYC to find oneself. Moore already knew who she was, and went to LA to find success. If "Natural Disaster" is any indicator, her search will continue to be a fruitful one, and we're going to hear a lot more from Moore in the years to come.



Labels: Vid Picks
posted by Adam Bernard @ 7:00 AM

NYC Scene Report - Chaz Kangas, The Janes, & more
Wednesday, May 20, 2015

This week's edition of the NYC Scene Report features the very long awaited first music video from hip-hop artist Chaz Kangas, the emergence of Long Island girl group The Janes, the indie folk of The Leeway, and some fantastic power pop from Miniboone.

* Chaz Kangas has been a mainstay in NYC's hip-hop scene for the past decade. His battles are nothing short of legendary, and he might be the only artist who had in store appearances at both Fat Beats and the Virgin Megastore (read his full story here). What's been missing from his resume, however, is an official music video... until now.

"Travel Size," a two verse song that encapsulates Kangas' skills as an emcee, love of pop culture, and wit on the mic, marks his first official foray into the world of music videos.

The song, which is off of Kangas' The Rex Manning Day EP (available for free via bandcamp), was produced by Good Goose, and will get you nodding your head, and moving in your seat. Check out the black and white clip for "Travel Size" right here.




* Long Island is sometimes a forgotten part of New York. It sits there right alongside Brooklyn and Queens, floating in the water, but while Brooklyn and Queens have their distinct music scenes, LI is often an afterthought.

This isn't always the case, as, at times, an artist emerges from LI that reminds us Nassau and Suffolk County are pretty large parts of the state. The latest act on its way up from the area is an all-girl group named The Janes, whose harmonies might very well put LI back into the forefront of people's minds.

The Janes came together in the summer of 2014 via an open casting call at Donnie Klang and Matthew LaPorte's The Loft Sound Studio. Since then life has been a bit of a whirlwind for the fivesome, as they're posted numerous, uniquely arranged, covers on YouTube, and performed throughout the area.

Check out their very cool medley that encompasses the history of girl groups, and let's look forward to hearing more from The Janes throughout 2015.




* A banjo, mandolin, guitar, bass, piano, and a little magic from Portuguese musician Pedro Barquinha is the recipe that gives us Brooklyn based indie folk act The Leeway.

Last year The Leeway released their eponymous debut EP, and now they're back with some new tunes, and they're doing it live. The Leeway's plan is to introduce fans to the songs by releasing a video per month for four months, after which they'll release a live EP titled The Bunker Sessions, the name of which comes from the fact that they've recorded all of their work at The Bunker Studio in Brooklyn.

Check out "Morning Sun," which comes from one of those Bunker Sessions, and get to know The Leeway.




* Brooklyn indie power pop quartet Miniboone recently completed a two week tour that took them from Ohio to Virginia (and I assume back home to New York. Hey Miniboone, if you're randomly stuck in VA, let me know. I'll send help). While on the road the band released their latest video, a simple, yet creative, clip for "Wake Up Factory Bouquet."

If you aren't really paying attention to the video, it might seem like a typical performance clip, but if you keep your eyes on it you'll notice the numerous outfit changes, including what appears to be a post-shower look from the band's frontman. This follows what has become Miniboone's tradition of creating visuals that are equal in their awesomeness to their music.

Check out "Wake Up Factory Bouquet," which is off of their recently released album Bad Sports, and see, and hear, what I mean.




For more of the best of NYC's indie music scene, come back next Wednesday, and check out the archives for previous columns.



Labels: NYC Scene Report
posted by Adam Bernard @ 7:00 AM

Four Things I Miss About The Mixtape Era
Tuesday, May 19, 2015

The other day I found an old DJ Clue mixtape, titled Show Me The Money Pt. 1, and decided to dust it off, and pop it into the tape deck in my car (yes, my car still has a tape deck). As I drove around listening to the mix I was transported back to when I first heard the tape, which was 1997, and how different a time it was for us as fans of hip-hop.

Read the full column at RapReviews.com.



Labels: Music Commentary
posted by Adam Bernard @ 7:00 AM

Pop Shots - Big Time Battles
Monday, May 18, 2015

Welcome to your weekly dose of pop world musings. Covering all things pop culture, this week Pop Shots is hitting you with thoughts on everything from who's trying to take on Taylor Swift, to Justin Bieber attempting to defeat his past, to the animal that once picked a fight with Shakira, and since it's Pop Shots you know everything is seasoned with a little bit of attitude.

* Britney Spears released the video for her "Pretty Girls" collaboration with Iggy Azalea just four days before Taylor Swift released the star studded video for her own new single, "Bad Blood." Swift's release date had been announced well in advance, so for Spears' camp this was basically the equivalent of sending a puppy to attack Godzilla. In this case, Godzilla happens to be a really attractive young woman who makes amazing music, and has seamlessly transitioned from country to pop. Of course, if Taylor wanted to crush Tokyo, she probably could, but they have way too much cute cat stuff for her to ever contemplate such a thing.

* American Idol crowned Nick Fradiani their season 14 winner, but the celebration was a muted one as FOX announced Idol would be coming to an end after next season. During its run, Idol gave us a number of legitimate superstars, including Carrie Underwood, Jennifer Hudson, Kelly Clarkson, and Daughtry, as well as some entertaining wannabes, like William Hung, the "Pants on the Ground" guy, and Bikini Girl. Idol also brought us Ryan Seacrest, so we can at least partially blame the show for the rise of the Kardashians. Kardashians aside, I really only brought up Seacrest as an excuse to post THIS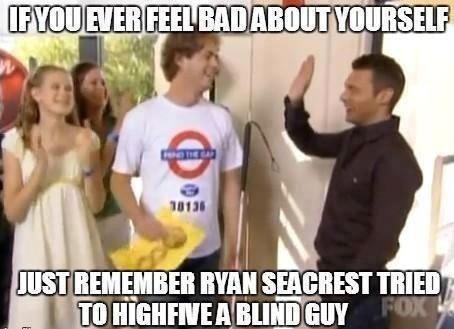 * In an interview with Seventeen magazine, Maple Leif Garrett, aka Justin Bieber, attempted to shine up his tarnished image, taking responsibility for his bad behavior in recent years. While that's all well and good, he has yet to apologize for getting that damned "As Long As You Love Me" song stuck in my head.

* Jennifer Lopez's deal with Planet Hollywood Las Vegas Resort & Casino is official, as her headlining show was announced during American Idol's season finale. In a statement, she said of her upcoming Vegas performance residency, which will begin January 20th, 2016, "I've been preparing for this moment my entire life." To that I say, really? Even when you were fighting off a giant CGI snake with Ice Cube?



* In an interview with Billboard, Pete Wentz reminisced about the time Fall Out Boy brought a small monkey to an award show, saying, "We ran into Shakira, and she was like, 'Ooh! Can I pet him?' Then the monkey bit Shakira." This is another example of why you can't imitate everything from the TV show Friends. (You thought I was going to go with a "monkey" as "penis" joke, weren't you? You thought I was going to say, "I wish Shakira would offer to pet my monkey," but look at me, being all mature, and stuff)

* According to E!, Cody Simpson and Gigi Hadid have broken up. I'd like to use this as an opportunity to reach out to Gigi in her time of need, and say, from the bottom of my heart... how YOU doin? (see, that's an example of something you can imitate from Friends. Oh, and here's a picture of Gigi Hadid, just because)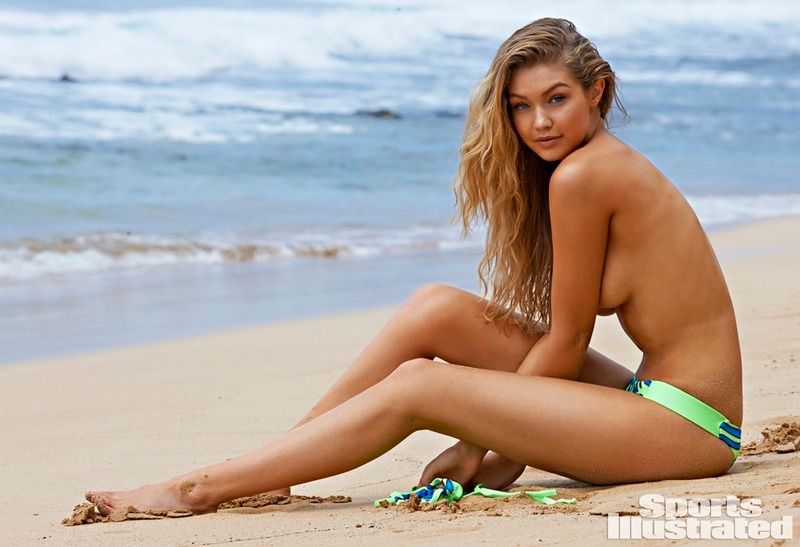 * Because the world makes no sense, Mumford & Sons scored their second number one album on the Billboard 200, with their latest release, Wilder Mind, moving 249,000 equivalent album units in the week ending May 10th. I guess hipsters do spend their money on something.

* Singer/actress Zendaya reached a milestone of adolescence this past week, as she graduated from high school. She did so after attending the Oscars, and the Met Gala, so basically, good luck to her parents in their attempts to plan a graduation party for her.

* Finally, the other day I was driving to the gym and Toto's seminal 80s hit "Africa" came on the radio. I became far more hyped than I ever imagined I would. Does the song do the same thing for you?




And with that, my time is up for the week, but I'll be back next week with more shots on all things pop.



Labels: Pop Shots
posted by Adam Bernard @ 7:00 AM

Follow
Email List
Fresh Interviews

Veruca Salt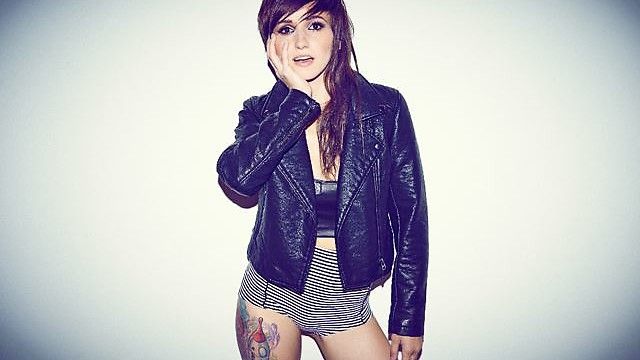 Lights

Pentatonix
Latest Podcast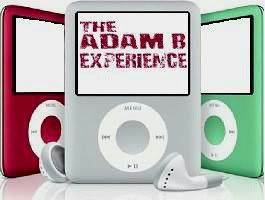 The Adam B Experience Episode #78
Stand-Up Comedy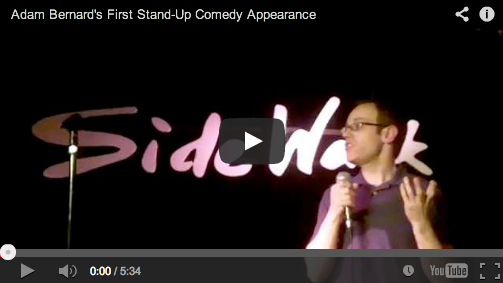 My set from Soce's
First-Timer's Show (April '14)
B-Lister Nation
B-Listers are a select group of artists that were featured in my Artist Of The Week series that ran every Monday from April of '06 to April of '11. All of these artists have two things in common; extreme talent, and a flight path far too under the radar for my liking. They took on the title of B-Listers as they embraced being featured by me, Adam B. Check out the AOTW Archives for all the interviews.
Friends of Adam's World
60 Second Review
Adam John | Kid Kryptic
Always Home and Uncool
AngryMarks
Backpack Cat
Claudia Alick
Definitely Amazing
Gangstarr Girl
Fly Like Dove
FreeHipHopNow
Halo Doesn't Suck
I Are Conscious
iHeartDilla
Jesse Abraham
Joey K's Place
Jus Rhyme
Ken Morico
Life of a Rockstar
MC Larny Rocks
Nappy Diatribe
Nobody Beats The Liz
Paul Gargano
Pay Us No Mind
Popular Opinions
Ramblings of the BK GrrlGenius
RapDirt
RapReviews
Sleep Dirt
Speech Is My Hammer
Stamford Talk
The 54 Reality Show
The BillaBlog
The Race to Nowhere
xo Publicity
Member Of