NYC Scene Report - Cheena, Kuroma, & more
Wednesday, April 01, 2015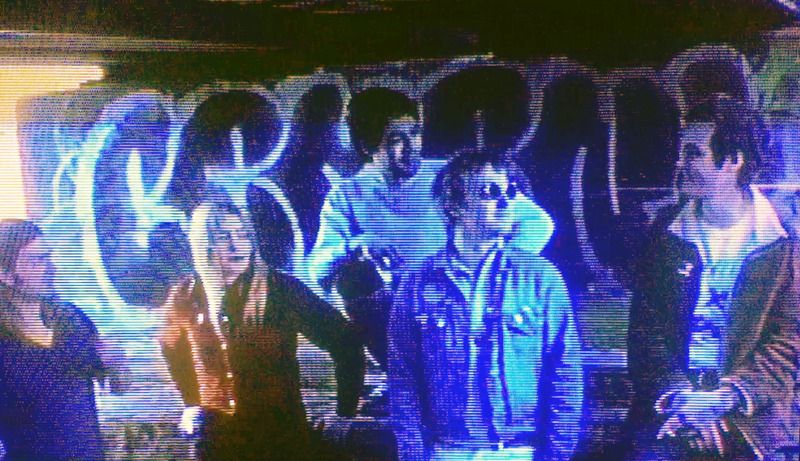 This week's edition of the NYC Scene Report features the debut of retro punk rockers Cheena, tour news from psych-pop outfit Kuroma, something uplifting from singer-songwriter Jeremy Bass, and a cartoon filled clip from emcee turned singer-songwriter Ryan-O'Neil.

* NYC fivesome Cheena were all born and raised in the city, and came together in 2014 thanks to a shared love of 70s punk, Mercer Arts-era NYC early glam, and West Coast country punk. On April 14th the band will be unleashing their musical melange to the world with their debut 7'', "Did I Tell You Last Night?"

"Did I Tell You Last Night?" mixes the bands many influences, as they look to channel a time when the internet didn't exist, and if you liked a band it was a whole lot more involved than simply clicking "like."

All five members of Cheena have played in different groups, but had a strong desire to create something outside of the genres of each of those respective bands. The result is a sound that will take listeners back to a more adventurous time in the city, when bands, rather than realtors, roamed the LES.




* The members of indie psych-pop band Kuroma are a bit spread out, with some living in Brooklyn, while others call Athens, GA, home. That said, they'll be seeing A LOT of each other this spring and summer, as the band will be on the road from April 23rd through June 6th, performing with the likes of Tame Impala, Tennis, and Ex-Hex.

All of Kuroma's touring will be in support of their upcoming full length album, Kuromarama, which is due out April 7th via Votiv Music, and was produced by MGMT's Ben Goldwasser.

Although Kuroma is a relatively new name on the scene, their roots go all the way back to when members Hank Sullivant and James Richardson were eight years old. The two met at summer camp, and won a talent show with their acoustic songs. Fast-forward to adulthood, and Sullivant called up Richardson, as well as friends Simon O'Connor, and Will Berman, to create the band.

Kuroma's mixture of pop, garage rock, and psych-pop, make for a fun sound that's sure to put anyone in a good mood. Check out "Simon's In The Jungle." I'm absolutely sure you'll feel great afterwards.




* During the winter of 2013, Brooklyn singer-songwriter Jeremy Bass was in serious need of a pick me up. The combination of his marriage ending, and selling the house he'd lived in with his wife, left him feeling secluded and alone. It was then that he decided to try to write his way out of his emotional pain, and because of that decision we have "Lift Me Up."

"'Lift Me Up' is the first song I wrote after months of not writing," Bass said in a statement, "it was on one of those dark nights when it was all I could do to keep myself from going crazy."

Not only did Bass not go crazy, he taught himself to play the mandolin and the banjo, and went on to write both his upcoming album, Winter Bare, which is due out April 14th, and an album filled with Bossa nova inspired tunes, titled New York, that will be released June 2nd.

"By the end of the winter, I'd fallen in love again," Bass says of his new situation, "and had a set of songs that wove their way through loneliness, despair, and near-insanity, to love, and longing, and ultimately hope." "Lift Me Up" is the first song from that set.




* You may remember Ryan-O'Neil from my feature on the emcee turned singer-songwriter last year. His eponymous EP, and first foray into the singer-songwriter scene after long establishing himself in the city's hip-hop circles, was a highlight of 2014.

Personally, I firmly believe when you have something great, you should continue to promote it, which is why I'm thrilled to see that even though the calendar now reads 2015, Ryan-O'Neil is still working his EP, and has released a video for the song "Cigarettes."

Filled with rock influences, "Cigarettes" is a highlight of the project, and the video is a creative clip filled with musical scenes from an array of cartoons, including Looney Tunes, Josie and the Pussycats, The Archie Show, and Doug.

Normally I advise everyone to steer clear of cigarettes, but Ryan-O'Neil's is one you should definitely take a drag from.




For more of the best of NYC's indie music scene, come back next Wednesday, and check out the archives for previous columns.



Labels: NYC Scene Report
posted by Adam Bernard @ 7:00 AM

The Nine Merch Commandments
Tuesday, March 31, 2015

You packed the house. You had a fantastic performance. The entire crowd loved every minute of your set. Now you have to turn that enthusiasm into album and T-shirt sales. How do you go about doing that? That's a question I asked a few indie hip-hop artists who are masterful at the merch table in hopes of finding out some of their secrets to success. What I ended up learning from Jake Palumbo, Tah Phrum Duh Bush, Toussaint Morrison, Joey Batts, and N.M.E. The Illest is a little something I like to call The Nine Merch Commandments.

Like Biggie said, "There's rules to the shit," so grab your CDs, your T-shirts, and your smartphone credit card reader (if you don't already have one of those, consider it your 10th commandment), because here's your manual.

Read the full column at SonicBids.com.



Labels: Music Commentary
posted by Adam Bernard @ 11:00 AM

Pop Shots - Tell Me What You Want
Monday, March 30, 2015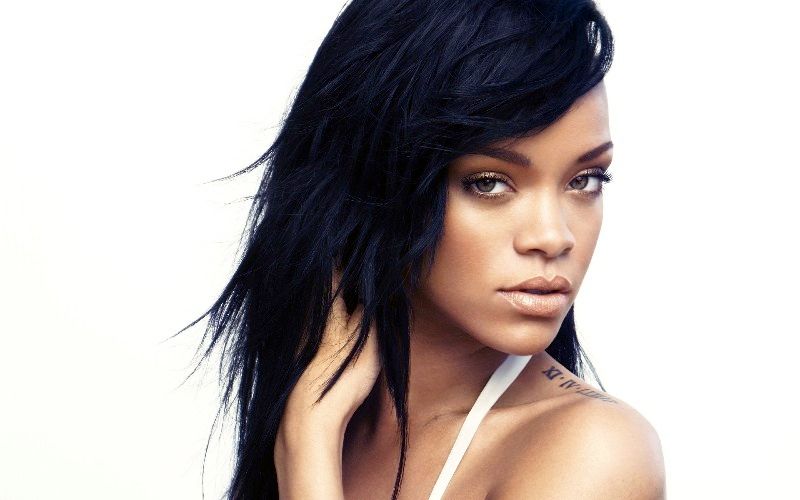 Welcome to your weekly dose of pop world musings. Covering all things pop culture, this week Pop Shots is hitting you with thoughts on everything from Rihanna's demands for payment, to Taylor Swift's request for accuracy, to Zayn Malik's desire for normalcy, and since it's Pop Shots you know everything is seasoned with a little bit of attitude.

* Rihanna released a new single last week titled "Bitch Better Have My Money." Clearly she's looking to play the spring/summer wedding circuit.

* Taylor Swift opened up her wallet for some racy domain names. The ruler of the pop universe picked up TaylorSwift.porn and TaylorSwift.adult prior to them becoming available to the public on June 1st. TaylorHicks.porn will still be available, and just the thought of it is enough to give me nightmares.

* In more Taylor Swift news, after a fan posted a question from the Princeton Review that misquoted one of Swift's lyrics, the singer jokingly shot back at the test makers, commenting, "Not the right lyrics at all pssshhhh. You had one job, test people. One job." The company quickly tweeted out an apology. Thankfully, no one made it to the latter part of the test where students has to write an essay on lonely Starbucks lovers.



* Iggy Azalea has already given a boost to the careers of Charli XCX, and Rita Ora, and worked with the likes of J.Lo, and Ariana Grande. None of those collaborations, however, rank quite as high as her next one, as the Aussie rapper has a guest spot on Britney Spears' upcoming single, "Pretty Girls." The song is scheduled to be released on May 5th, and if you want to feel REALLY old, that will be nearly 15 years to the day that Britney's sophomore album, Oops!...I Did It Again, was released (May 3rd, Y2K).

* Speaking of all things Iggy Azalea, in a rapid fire interview with Vogue magazine, the rapper revealed she bought herself breast implants four months ago. Why, you may ask, didn't any of us notice? According to Iggy, we'd always seen her in a padded bra. The good news is her new breasts aren't super huge. If she'd made them the size of basketballs, her boyfriend would have been wildly ineffective whenever he had his hands on them.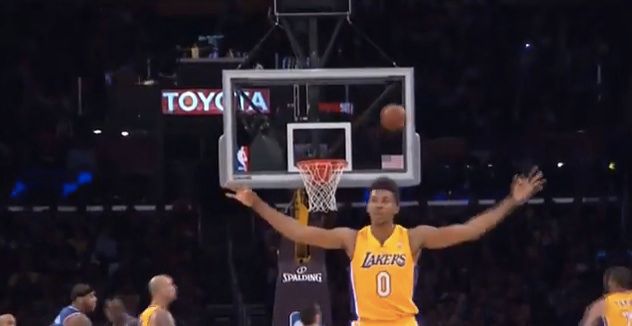 * Last week I wrote about Zayn Malik taking a break from One Direction. That break, he has announced, will be permanent, as he's officially leaving the group. Interestingly, he says he has no desire for solo fame, instead claiming he just wants to be "a normal 22 year old." Note to Zayn, if you want to be a "normal 22 year old," you're gonna have to move back in with your parents, and get a job that's well beneath your skill level just to pay off student loan debt.

* Brandy has signed on to play the role of Roxie Hart in Chicago for an eight week limited engagement beginning April 28th. The play is set in 1926, which is great for everyone else in the cast, as it's far more difficult to get into trouble driving a Chrysler Imperial.



* Kylie Minogue has parted ways with the Jay Z's Roc Nation management company after two years. This may have nothing to do with Jay, and everything to do with the fact that Geno Smith is repped by Roc Nation Sports, and every time Kylie wanted him to pass her a microphone, it was intercepted by a rival artist who'd then use it to make a gold record.

* On August 27th, after a year-long hiatus to take care of her husband, and allow her own throat muscles to heal, Celine Dion will be returning to The Colosseum stage at Caesars Palace in Las Vegas. Her run will include 40 performances from August through January. If Dion ever needs to take another break, Caesars might want to consider having Ariana Grande on speed dial.




And with that, my time is up for the week, but I'll be back next week with more shots on all things pop.



Labels: Pop Shots
posted by Adam Bernard @ 7:00 AM

Vid Pick: 5:am - Spock aka Leonard Nimoy Tribute Song
Friday, March 27, 2015

When Leonard Nimoy passed away on February 27th everyone in the sci-fi world paid their respects in their own unique way. No one, however, did so quite as uniquely as CT hip-hop artist 5:am, who made an incredible tribute song.

Actually, 5:am's tribute should qualify as THREE songs, as it starts out with a traditional tribute to the life of Nimoy done over a beat that samples the Star Trek theme, then moves to an interpolation of "(Sittin' on) The Dock of the Bay," and finally closes with a Spock themed version of "Ruff Ryders Anthem."

5:am's creativity is insane, and the lyrics are both dope, and informative, especially if you want to know some great facts about Nimoy's life. I can't imagine anyone not liking this.



Labels: Vid Picks
posted by Adam Bernard @ 7:00 AM

Dead Sara Finds New Life
Thursday, March 26, 2015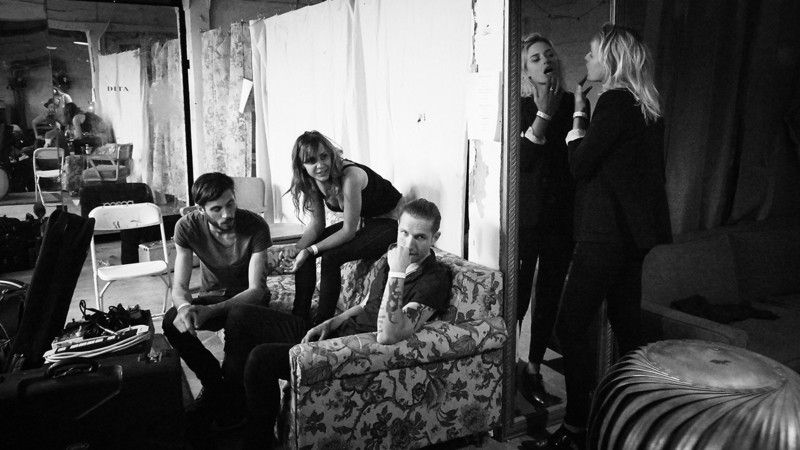 In 2012 Dead Sara were poised to take over the rock world. Their buzz was huge, earning praise from Dave Grohl and Grace Slick. The band, however, was derailed by record label issues. With the label now in their past, Dead Sara are filled with new life.

Read the full interview at Arena.com.



Labels: Music Interviews
posted by Adam Bernard @ 5:00 PM

NYC Scene Report - all boy/all girl, Leapling, & more
Wednesday, March 25, 2015

You know how sometimes a music venue will have a really awesome event for a number of years, but then the venue goes through some changes, and the event ends up looking for a new home? Well, welcome to the new home of my NYC Scene Report! Thankfully, I found a classic venue for it, rich in indie music history dating all the way back to 2003.

Speaking of history, this week's edition of the NYC Scene Report features four acts that have been favorites of the column, as I have a warped game show themed video from all boy/all girl, a weird puppet show from Leapling, a live clip from Rocket & The Ghost, and a "Manifesto" from Bryant Dope.

* Everybody loves game shows. Mostly because if you're watching one it probably means you're a child who has the day off from school. The game show in NYC septet all boy/all girl's video for "Glitters," however, is one you probably wouldn't want your kids seeing in-between The Price is Right and Family Feud.
Deranged beyond all measure of imagination, "Glitters" features two contestants so fixated with the concept of fame that they're willing to do literally anything for the limelight. Directed by Lukasz Pytlik, the video was reportedly inspired by the song's theme of being in a delusional state of bliss despite noticeably non-blissful surroundings.

"Glitters" is off of all boy/all girl's recently released EP, Trophy, which features the septet combining pop, avant-garde jazz, and indie rock, to create their own sound that has a flair for the theatrical.

Check out the video for "Glitters." It will make you think Survivor is a walk in the park.




* Keeping things extremely weird, and creative, indie rockers Leapling released the video for their new single, "Crooked," and it features a surreal puppet show that leads to an equally surreal walk down the street.

Written, produced, and edited by the band's own Dan Arnes, Nerdist describes the clip as, "Puppet Inception." I describe it as one of the great videos of 2015, so far.

"Crooked" is off of Leapling's full length debut, Vacant Page, which was released last month. The album is the result of a wide array of musical influences that range from Broadcast, to Portishead, to J Dilla, to The Neptunes (a DJ could do a pretty insane mash-up using those four acts!).

This month the band has taken their show on the road... well, their actual show, not the puppet show, as they're currently on a tour that will wrap up March 27th in their hometown of Brooklyn. Even if you can't catch them live, you can see their warped puppet show right here.




* Longtime readers of this column are very familiar with the band Rock & The Ghost. I've raved about the Brooklyn-based indie rockers numerous times over the past two years. I haven't been the only one raving, however, as the band won the Independent Music Award for Best Love Song in 2014 for their single "Gold."

How do you follow up such a huge honor? Attempt to be "Better Than Before."

"Better Than Before" is Rocket & The Ghost's latest single, and the video for it, according to lead singer Kiyoshi Matsuyama, was easy to brainstorm. "The concept of this music video is simple," he explained in a statement, "what you see is what's actually happening in the moment. We're performing live, but with high quality visuals and audio to give it the effect of a standard video."

The reason for, to paraphrase Bill O'Reilly's legendary rant, doing it live, was to essentially create an advertisement for Rocket & The Ghost's live shows.

If you haven seen Rocket & The Ghost live, check out "Better Than Before" to see, and hear, what you've been missing.




* I'd been eagerly anticipating Queens emcee Bryant Dope's Raw Dope 2 for over a year. Finally, after a few delays, it arrived earlier this month via his Soundcloud page.

Dope is an emcee I've kept an ear out for since hearing his first Raw Dope album, which was an EP he released at the very end of 2013. It was filled with, as the album title states, a rawness about life. There's also an incredible amount of intelligence to Dope's work. That said, it never feels like he's preaching.

He may only be just barely old enough to order a drink at a bar, but Dope has a maturity, both in life, and in music, that is far beyond his years. "I enjoy great music," he told me in an interview last year, "I love all hip-hop, from trap to super super boom bap in a crate somewhere, but my heart is any type of artist that can express emotional depth. That's where my heart is."

Dope's latest expression of emotional depth is Raw Dope 2, the latest single off of which is "The Manifesto." Check out the video, and download the album.




For more of the best of NYC's indie music scene, come back next Wednesday, and check out the archives for previous columns.



Labels: NYC Scene Report
posted by Adam Bernard @ 7:00 AM

Follow
Email List
Fresh Interviews

Veruca Salt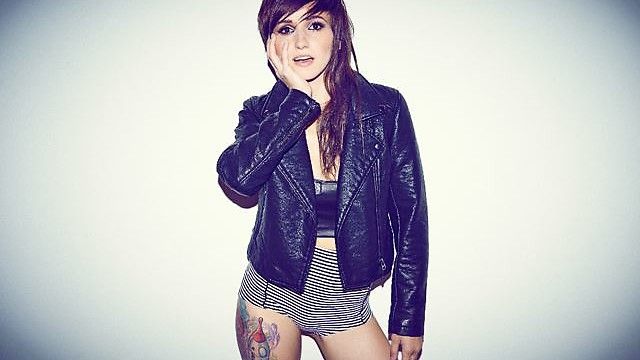 Lights

Pentatonix
Latest Podcast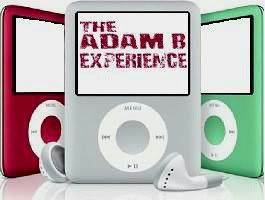 The Adam B Experience Episode #78
Stand-Up Comedy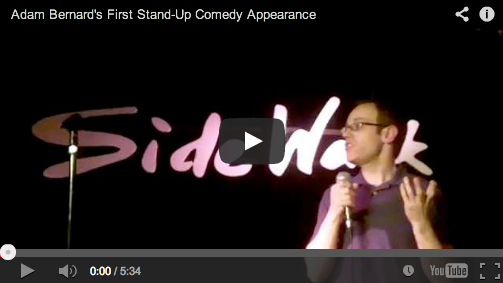 My set from Soce's
First-Timer's Show (April '14)
B-Lister Nation
B-Listers are a select group of artists that were featured in my Artist Of The Week series that ran every Monday from April of '06 to April of '11. All of these artists have two things in common; extreme talent, and a flight path far too under the radar for my liking. They took on the title of B-Listers as they embraced being featured by me, Adam B. Check out the AOTW Archives for all the interviews.
Friends of Adam's World
60 Second Review
Adam John | Kid Kryptic
Always Home and Uncool
AngryMarks
Backpack Cat
Claudia Alick
Definitely Amazing
Gangstarr Girl
Fly Like Dove
FreeHipHopNow
Halo Doesn't Suck
I Are Conscious
iHeartDilla
Jesse Abraham
Joey K's Place
Jus Rhyme
Ken Morico
Life of a Rockstar
MC Larny Rocks
Nappy Diatribe
Nobody Beats The Liz
Paul Gargano
Pay Us No Mind
Popular Opinions
Ramblings of the BK GrrlGenius
RapDirt
RapReviews
Sleep Dirt
Speech Is My Hammer
Stamford Talk
The 54 Reality Show
The BillaBlog
The Race to Nowhere
xo Publicity
Member Of