Seven Must-Haves for Your Band's Press Release
Wednesday, March 04, 2015

Whether it's a new single, a just-released video, an album you're about to drop, or a tour you're going to embark on, you're pretty much always looking to get in touch with journalists as a musician. Knowing this, you have to be masterful at putting together a press release, but exactly what do you need in that press release to get writers' and bloggers' attention?

I've put together a list of seven essentials for your band's press release, and I've rounded up some of my fellow music industry professionals to contribute their thoughts on the topic as well. Before you click send on that email to the music world, make sure it includes all of the following.

Read the full column at SonicBids.com.



Labels: Music Commentary
posted by Adam Bernard @ 11:22 AM

Five Reasons Respect for Hip-Hop is at an All-Time Low

Over the past 40 years, hip-hop has gone from an outlier in the music world, to taking over mainstream pop culture, to its current status of being more of a sideshow than an actual art form, with a lot of discussions revolving around how much better it was back in the day.

Why is that, though? What's been happening to hip-hop that's been having such a negative effect on people's views of it?

Read the full commentary at RapReviews.com.



Labels: Music Commentary
posted by Adam Bernard @ 7:00 AM

Pop Shots - Too Much?
Monday, March 02, 2015

Welcome to your weekly dose of pop world musings. Covering all things pop culture, this week Pop Shots is hitting you with thoughts on everything from Rihanna doubling down on projects, to Madonna being tackled by her own outfit, to Lady Gaga taking her talents to TV, and since it's Pop Shots you know everything is seasoned with a little bit of attitude.

* In an apparent effort to make everyone sick of her, Rihanna, just weeks after previewing her next solo album with the single "FourFiveSeconds," has released "Towards the Sun," which is a song off of a completely different project, the soundtrack to the upcoming animated film Home. That's right, two projects at the same time. I guess that's par for the course for Rihanna, though, seeing as how anyone who's ever seen her knows she's a pretty big fan of overexposure.

* A lot of folks, at some point, have wondered what Ariana Grande might taste like. One BuzzFeed writer took that question to the next level, however, when she walked into a Starbucks, and with a straight face ordered an Ariana Grande. Of course, there is no Ariana Grande on their menu, so the barista put together a one of a kind, disgustingly sweet, concoction the writer described as a "disco techno circus party." Coincidentally, "disco techno circus party" is how I describe the cult film Killer Klowns from Outer Space.



* AARP pop queen Madonna fell down a handful of stairs while performing at the BRIT Awards this past week when she tried to remove a cape she was wearing. The incident showed that maybe it's time for the material girl to stop wearing capes, and start wearing something made by Life Alert.

* Taylor Swift is known as one of the most generous stars around, so it was no surprise when she announced she'd be donating all the proceeds from "Welcome to New York" to NYC public schools. The first check cut was for $50k, and because people are completely moronic, Swift found herself being criticized for not giving more. Leave it to the masses to decide Swift giving $50k to a school system she was never a part of is a bad thing. In a related story, when Jay Z helped bring the Nets to Brooklyn it involved kicking people out of their homes, and shutting down over a hundred small business, but I guess since he's a native New Yorker that's OK, right?

* Lady Gaga's fans are known as her little monsters, and now she might becoming a monster herself, as the singer has been cast for the fifth season of American Horror Story. Being that she once had a woman intentionally vomit on her as part of a performance, the writers are going to be hard pressed to create a role scarier than Gaga herself.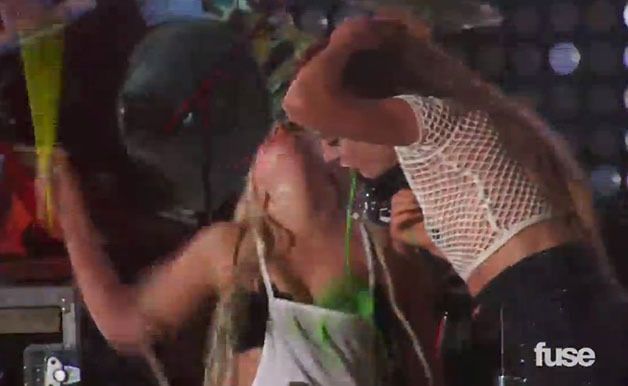 * Scarlett Johansson's newest music venture is actually someone else's music venture. Her band name, The Singles, has been in use by another band for over a decade, and the original group has hit the actress/singer with a cease-and-desist order. In response to the legal action, the label Johansson is signed to, Federal Prism, told The Hollywood Reporter they'd like to sell all the vinyl, and t-shirts, bearing the band's name and donate the proceeds to the Los Angeles Children's hospital. There's no word on if Johansson, or her label, will do a basic Google search next time they're considering a band name, but being that the website for the original band is the very first thing that shows up when you search for "The Singles," it might be a good idea.

* In an interview with Australia's Triple J radio network, Lorde's producer and collaborator, Joel Little, said that the pop songstress will be back in the studio in a few weeks to start work on her sophomore album. In a related story, Randy Marsh will need some time off work.



* Hilary Duff has filed for divorce from her husband Mike Comrie. Duff's next film is an indie flick titled Flock of Dudes, which, coincidentally, is what she'll be surrounded by in the very near future.

* Demi Lovato made a quick trip to the emergency room last week with a lung infection. I don't know how I'm going to do it, but I'm determined to find a way to blame this on Wilmer Valderrama.

* Finally, this Ed Sheeran cover of the Christina Aguilera classic "Dirrty" is absolutely phenomenal, and a nice reminder that even Christina's hyper-sexualized phase included some killer songs.




And with that, my time is up for the week, but I'll be back next week with more shots on all things pop.



Labels: Pop Shots
posted by Adam Bernard @ 7:00 AM

Vid Pick: Duece Bug - Give The Drummer Some
Friday, February 27, 2015

In the "seen it all" world of hip-hop, where fans stand with arms crossed and an "impress me" look on their face, it's tough to grab people's attention. That said, Duece Bug's latest video, which is for "Give The Drummer Some," features something most hip-hop fans haven't seen before – an emcee rapping while playing the drums.

This is a skill Duece Bug has been honing for a number of years, and it makes for some really interesting visuals. It's extremely rare for bands to have a drummer be their vocalist (with a few noted exceptions, like Genesis), and in hip-hop, where we expect emcees to be all over the place to move the crowd, Duece Bug is one of the only ones who tackles that task from a seated position.

Check out the Edwin Escobar directed clip, which also features DJ Connect and Kenny Cash, as Duece Bug looks to bring something new to hip-hop.



Labels: Vid Picks
posted by Adam Bernard @ 7:00 AM

Ionia Rock With A Passion For The People
Thursday, February 26, 2015

At its very best, rock music can move a listener both physically, and emotionally. New York City rockers Ionia, with their hard driving music that can inspire raucousness, and socially aware lyrics that can inspire action, are a perfect of example of this.

Read the full interview at Arena.com.



Labels: Music Interviews
posted by Adam Bernard @ 12:30 PM

Follow
Email List
Fresh Interviews

Veruca Salt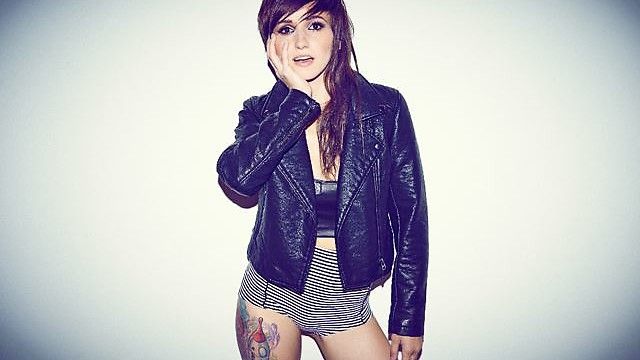 Lights

Pentatonix
Latest Podcast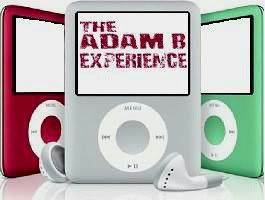 The Adam B Experience Episode #78
Stand-Up Comedy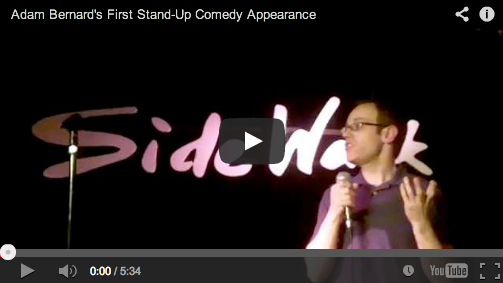 My set from Soce's
First-Timer's Show (April '14)
B-Lister Nation
B-Listers are a select group of artists that were featured in my Artist Of The Week series that ran every Monday from April of '06 to April of '11. All of these artists have two things in common; extreme talent, and a flight path far too under the radar for my liking. They took on the title of B-Listers as they embraced being featured by me, Adam B. Check out the AOTW Archives for all the interviews.
Friends of Adam's World
60 Second Review
Adam John | Kid Kryptic
Always Home and Uncool
AngryMarks
Backpack Cat
Claudia Alick
Definitely Amazing
Gangstarr Girl
Fly Like Dove
FreeHipHopNow
Halo Doesn't Suck
I Are Conscious
iHeartDilla
Jesse Abraham
Joey K's Place
Jus Rhyme
Ken Morico
Life of a Rockstar
MC Larny Rocks
Nappy Diatribe
Nobody Beats The Liz
Paul Gargano
Pay Us No Mind
Popular Opinions
Ramblings of the BK GrrlGenius
RapDirt
RapReviews
Sleep Dirt
Speech Is My Hammer
Stamford Talk
The 54 Reality Show
The BillaBlog
The Race to Nowhere
xo Publicity
Member Of